IOSH Managing Occupational Health & Wellbeing
"69% of Managers have not been trained to recognise poor mental health in their employees!" IOSH Managing Occupational Health and Wellbeing provides practical advice and tools for managers to help create a healthy and productive place of work.
Digital - Official IOSH PDF certificate downloaded via IOSH

Digital + Paper - As above with the paper certificate posted to you
Product Highlights
Brand New IOSH Course
Expert Tutors.
Flexible Learning.
No need to take time off work
Immediate Start - Fast Certification.
£179

+vat for Digital Certificate
£199

+vat for Digital + Paper Certificate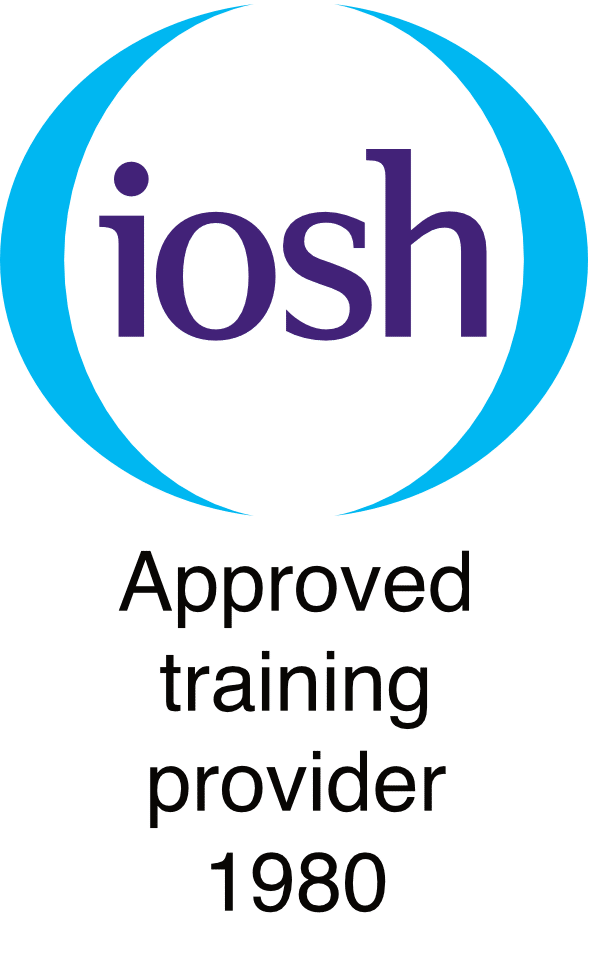 Why choose an IOSH Approved First4Safety Online Course?
Study for the official IOSH certificate.
Greater flexibility and cost efficiency than classroom training.
100% Online including exam, fully supported by IOSH approved trainers.
Immediate start, study when you want, and on any device. Stop and pick up where you left when convenient.
No hidden charges, the IOSH certificate is included in the price.
Our candidates have a 100% success rate!
Free exam re-sits with additional tutor support  - Ensuring high quality learning and results.

Who should take IOSH Managing Occupational Health & Wellbeing
The course is aimed at Managers, Supervisors, Leaders, Small Business Owners, anyone who in the business who is directly responsible for managing or leading others.
Understand why it's important to manage fluctuations in people's health
Learn what to consider in a health needs assessment
Discover how to recognise a 'well' employee
Learn how to help co-workers return to work after an illness
Gain tools and techniques to improve health and wellbeing across your organisation
All the learning needed is included in this course, which takes you through a variety of modules culminating in the final exam and Risk Assessment Project. By the end of the course, you will be able to make an immediate impact in your workplace.
The Modules
A Healthy Company - What health management is and why it makes good business sense to manage occupational health and wellbeing in the workplace.
Health Risk Management - Explanation of the terms 'risk' and 'risk assessment'. Delegates learn how to complete a basic health risk assessment using the risk assessment process.
Fitness For Work - We look at how physical and mental conditions may impact fitness for work, how to recognise a problem, and the elements of a return to work process.
Wellbeing - What is 'wellbeing'? We look at the benefits of a wellbeing programme and understand how the culture and attitude of leaders contribute to overall wellbeing. We also look at mental health and stress.
First4Safety & IOSH Managing Occupational Health & Wellbeing
First4Safety are an IOSH Approved Training Provider. We are listed in the trainers directory on the IOSH website.
We have had a relationship with IOSH since 1999, have delivered face to face training for many years, but as customers learning requirements changed, have been delivering online learning since 2015.
The certificate you will receive at the end of the course is the official IOSH Managing Occupational Health & Wellbeing certificate printed by IOSH and countersigned by us. It is the same certificate you would receive after completing a face to face course.
Fast, Simple, Secure Ordering Process

Customer Reviews
Excellent online course. Content is the same as a class room based course. Feedback from the risk assessment project was concise with recommendations for completing future risk assessments. I would recommend this course to anyone. Thank you.
IOSH Managing OHW
Average rating:
89 reviews
Nov 13, 2020
I recommend the IOSH Managing Occupational Health & Well Being course. Why? Seeing over 40% of your workforce will have some form of mental health, productivity and the general health of those you either work with, or employ will be affected.



You may feel there is no need to change your views on mental health, well it has changed mine. Read the following from a true sufferer of mental health, take the course and improve your workforce to enjoy a more positive existence in work and life in general.



Nigel Evelyn-Dupree



The "Chain of Causation" in mental health, simply starts with, self-harming, kidding yourself that you are alright, answering others by saying "I'm fine" like, you know, just kidding yourself when, in reality, you do actually know that stress, work/life balance, quality of life, fatigue is, and/or, has been chipping away at you, eroding any sense of "wellbeing" yet, I'm fine, I'm coping, I'm tolerating the stress, I'm persevering and resilient enough, mental health like accidents, is something that happens to other people anyway.

Mental Health is NO ACCIDENT everyone stores up stress in their Pandora's Box of hurts from early childhood and sooner or later the majority of us who have not genuinely acknowledged and accepted the hurts cannot hold the lid down any longer and, like the Camel, it's back is not broken by the load but, the last straw that is the tipping point when ignoring will result in a break-down of normal function.

It may not manifesting in mental either, as the bodies response to our failure to escape the stressors is just as likely to present in other life-changing occupational 'longer latency' health issues under the heading of NCD's (Non-Communicable Diseases) like obesity, addiction, stroke, heart disease, cancer etc.
Oct 30, 2020
Excellent course for any manager wanting to gain a stronger understanding of occupational health and wellbeing and its importance in the modern workplace. Online course was well structured, and I will be recommending the course to other colleagues. Feedback and support from first4safety was excellent.
Oct 30, 2020
Just completed the Managing Occupational Health & Wellbeing course online, very easy to access and complete, good supporting information in each module, very impressed, and learned alot from it. Highly recommend it.