Our Story
Based just outside Welwyn Garden City in Hertfordshire First4Safety have been working with IOSH since 1999. We are long-time IOSH Chartered members and deliverers of IOSH courses via face to face and online training.
Our Service
We have a fantastic relationship with our clients, both individuals and companies. It is great to have built so many relationships and be the people to call for so many when it comes to IOSH training.
Our courses are fully supported and we take a great deal of pride in our 100% success rate.
Reviews like the recent one below are what we strive to achieve. We are not just looking for you to get the certificate at a great price, we want delegates to go away with a real understanding and appreciation of Health and Safety within their workplace.
"I am a little apprehensive regarding e learning course as other companies take your money and don't give you the support you need however I was very wrong with First4safety. Tom has been fantastic! I cannot sing enough praise – especially in answering questions, queries and clarifying areas along my IOSH course. The e learning coarse is structured well and gives feedback as you work your way through the units. I have already recommend this course to a colleague as First4Safety (without any doubt) is value for money!"
The Team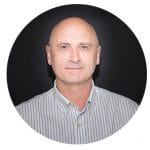 Tom Hoey
Tom has been a chartered member of IOSH since 1999.
He has over 25 years of experience with a management background for FTSE100 companies such as Coca-Cola and Pepsico.  Tom has developed a wide knowledge of safety systems design, implementation and auditing and has a proven track record of risk and accident rate reduction.
Tom founded First4Safety Ltd in 2005 and has used his vast experience to become one of the leading IOSH online training providers.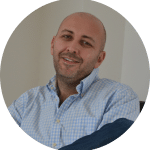 John Pillinger
John joined First4Safety in 2015 taking our online learning platform live.
John has significant IT experience designing and implementing IT and Data systems for some of the UK's biggest companies. A great believer in Data, John is always looking to use the numbers to improve the customer experience.
John is part of the online instructor team.